For many homeowners in Southeastern Minnesota investing in a new heating unit can be a daunting adventure just to even think about. But, going without heat during the Minnesota winters or watching our utility bills skyrocket due to an inefficient heating unit aren't feasible options either. So, what is financing a furnace really like?
First Impression
When visiting Tonna's Financing webpage the benefits are listed out such as low monthly payments, preferred interest rates and flexible terms. On the same page visitors can use a handy financing calculator to get an estimate of what their monthly payments might look like with interest. But, there's a 0% interest option too.
Looking at Options
A popular option for the most efficient furnace would be 0% Interest for up to 60 months from Wells Fargo. This option leaves most customers financing their furnace for around or even under $100 per month. Looking at recent gas station receipts, it's comparable to filling up one tank of gas and grabbing a few convenience items. Thinking of how an efficient new heating unit can save homeowners up to 20% on heating costs, that monthly payment came to less than a gas station visit!
Step One
Before selecting any financing options, give Tonna a call and one of their Comfort Consultants will come to your home, draw up a proposal and tell you about other options to save some cash in rebates. This proposal will have the cost of the right heating unit for your home, costs of installation and the city permit, which Tonna pulls for you free of charge. Your Comfort Consultant can then give you some time to fill out the online application and get your approval within minutes all during your scheduled appointment. After approval your consultant can schedule your install sometimes as soon as the next day. But, there's never any pressure to apply for financing or purchase anything after your free proposal.
Making Payments
Paying off the new heating unit can be done by making monthly payments online, setting up recurring payments to the bank account of your choice or other methods of your choosing. Most customers set up the recurring payments to stay on track and get their heating unit paid off without having to pay any interest at all.
Extra Assurance
One of Tonna's most used services is their "Just Right" Comfort Club. This membership program starts with subscriptions as low as $6.95 per month up to $24.95. There's many benefits such as free tune-ups to keep your heating and cooling units running smoothly. An average tune-up can cost more than $100, so utilizing even just the 'Bear' Essentials plan can save you more than $20 per year right off the bat.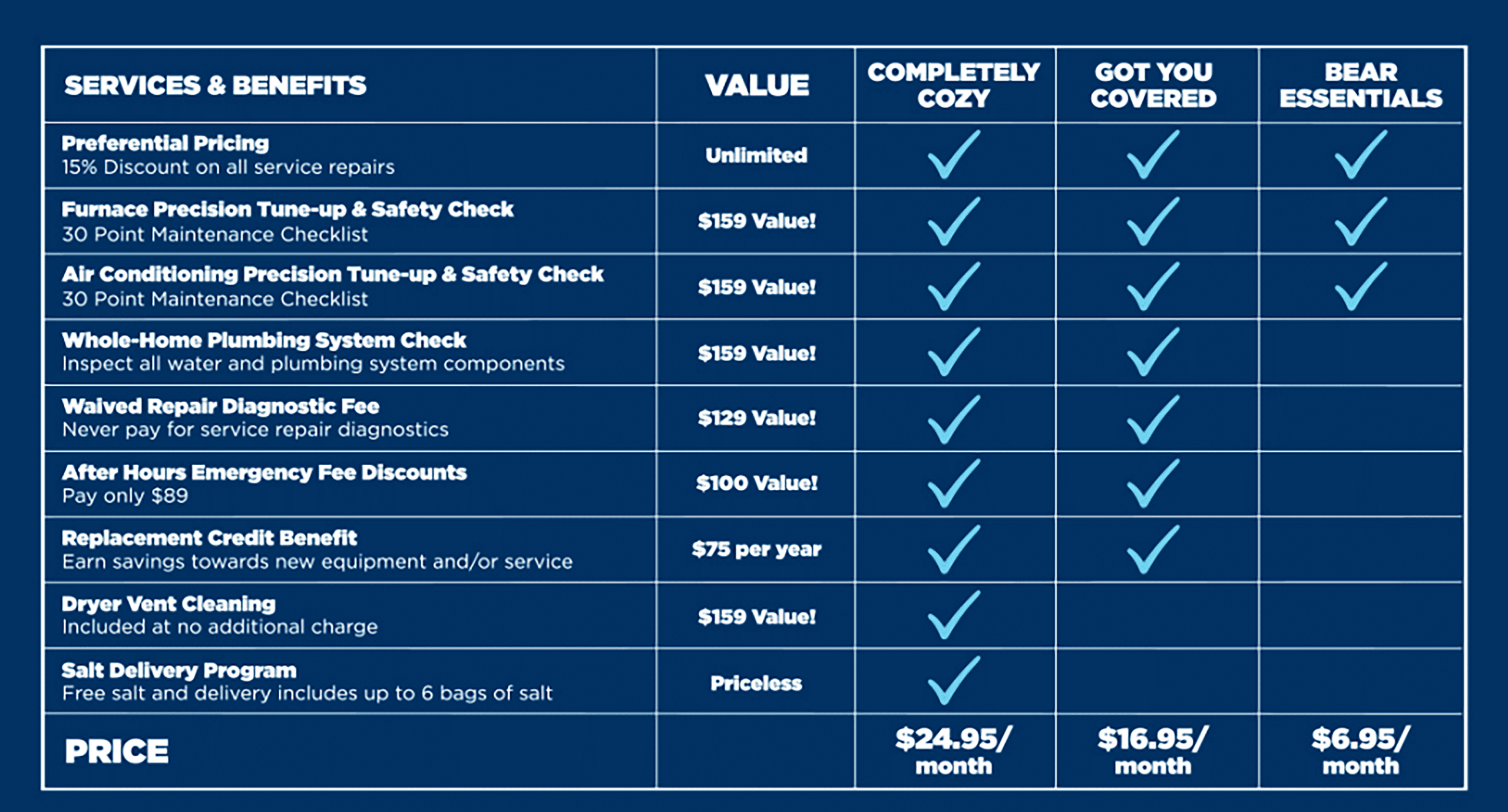 Long Story Short
Tonna Mechanical makes financing a new furnace easy and affordable. Having the option to receive 0% interest up to 5 years is something that could help many people stay warm all winter long. After a scheduled visit with a Comfort Consultant, an up-front proposal and quick online application, Southeastern Minnesota residents can have a new heating unit installed quickly.