Solutions for keeping every area of your home comfortable.
What to do about bedrooms that stay too warm? How to heat a basement that stays too cold without setting the main-floor thermostat to Sahara temperatures? Window A/Cs & space heaters eating up your energy bills?
Don't worry! We've got the solution for you!
Around the midwest, especially in Southeast Minnesota, ductless mini splits are becoming more and more popular. Ductless systems give you flexible options for heating and cooling individual rooms or areas of a home. These options are less invasive to your home since they do not require air ducts installed first.
Who Uses Ductless Mini Splits?
Forced air has taken the heating & cooling game by storm the last few years. This is great, but not for those who are unwilling or unable to part with boiler systems, or have found inconsistent temperatures in their home. Many people with older homes, cold basements, or hot bedrooms utilize Ductless Mini Splits.
What Are Ductless Mini Splits?
These very efficient heating and cooling units can distribute air, cold or hot, to a single room or area of your home. There is a small outdoor unit that sits along the side of your home and brings air into the indoor unit placed on a wall, but instead of just cold air, these can provide warm air too.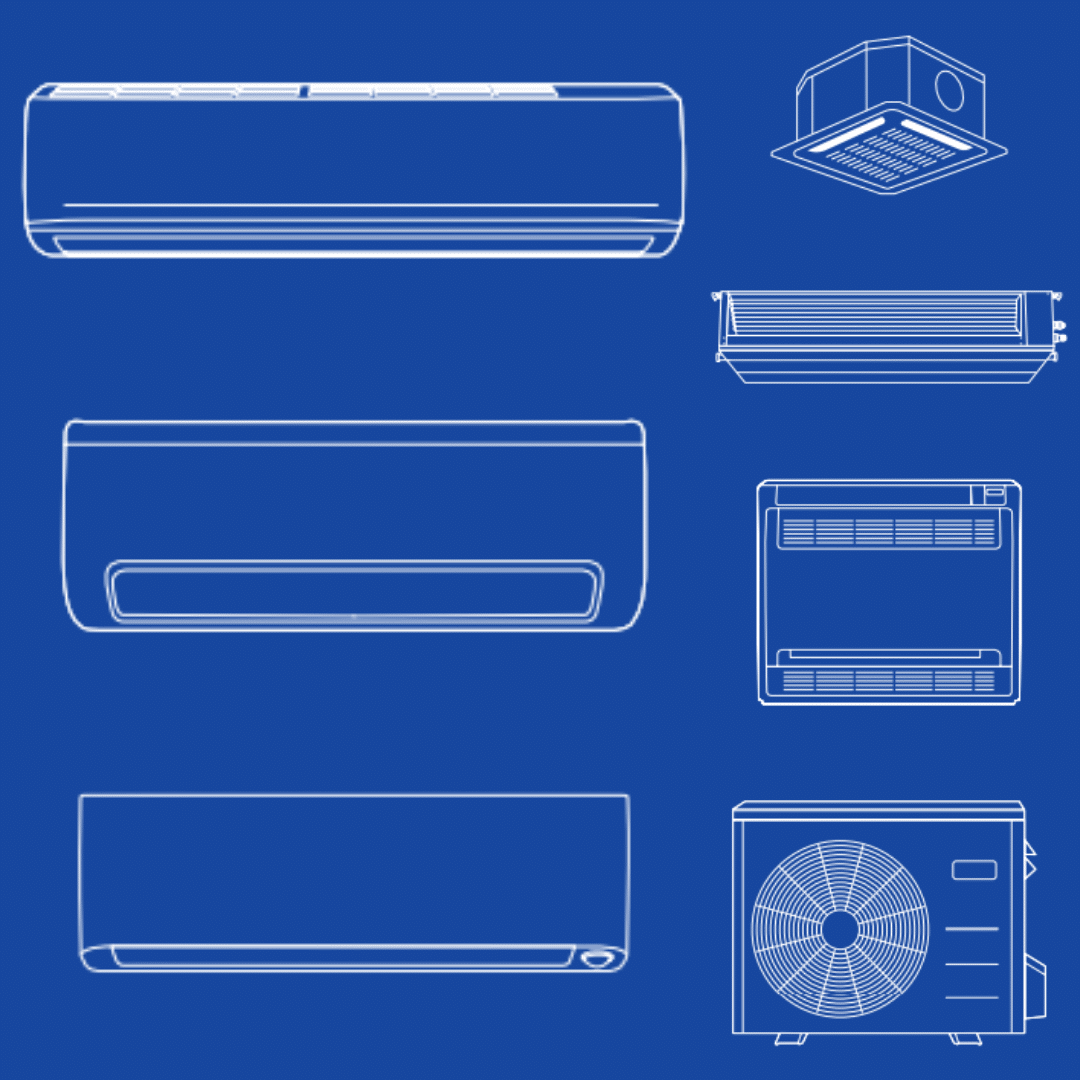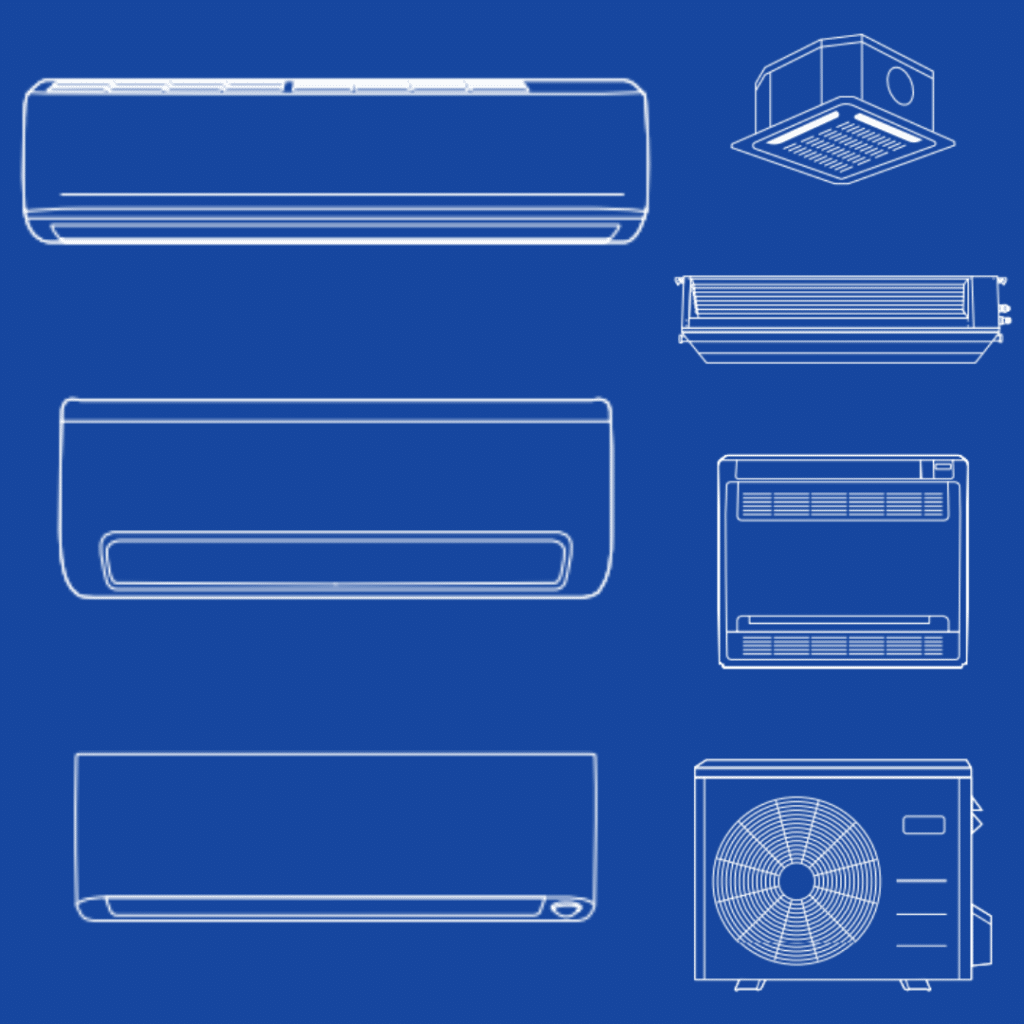 Where Can Ductless Mini Splits Be Beneficial?
Garages can be fully utilized with a Ductless Mini Split. Most likely we all know someone with a garage heater. But, what do we do when Minnesota's arctic temperatures disappear and we are left with heat and humidity like a rainforest? Well, to be honest, that window A/C probably isn't going to cut it or it's going to eat up a lot of energy. A Ductless Mini Split can efficiently keep you, your hobbies, tools, equipment, and vehicles all at optimal temperatures all year long.
Slab Homes often lack proper heating and cooling options so Ductless Mini Splits come to the rescue! Lacking basements, slab homes are sometimes tricky to heat or cool properly. Adding one of these units to this kind of build reduces changes or overworking what heating or cooling units have been installed.
Finished Basements are great places for Ductless Mini Splits. Whether you bought or built a home having a finished basement can be wonderful. Unfortunately, many people find that their basement stays just too cold to enjoy. Adding one of these units can provide consistent temperatures compared to the rest of your home.
Attics used for storage, guest rooms, or as activity areas generally do not have ductwork. If you're looking to adequately heat or cool this area of your home for either comfort or to protect belongings, we strongly suggest a Ductless Mini Split.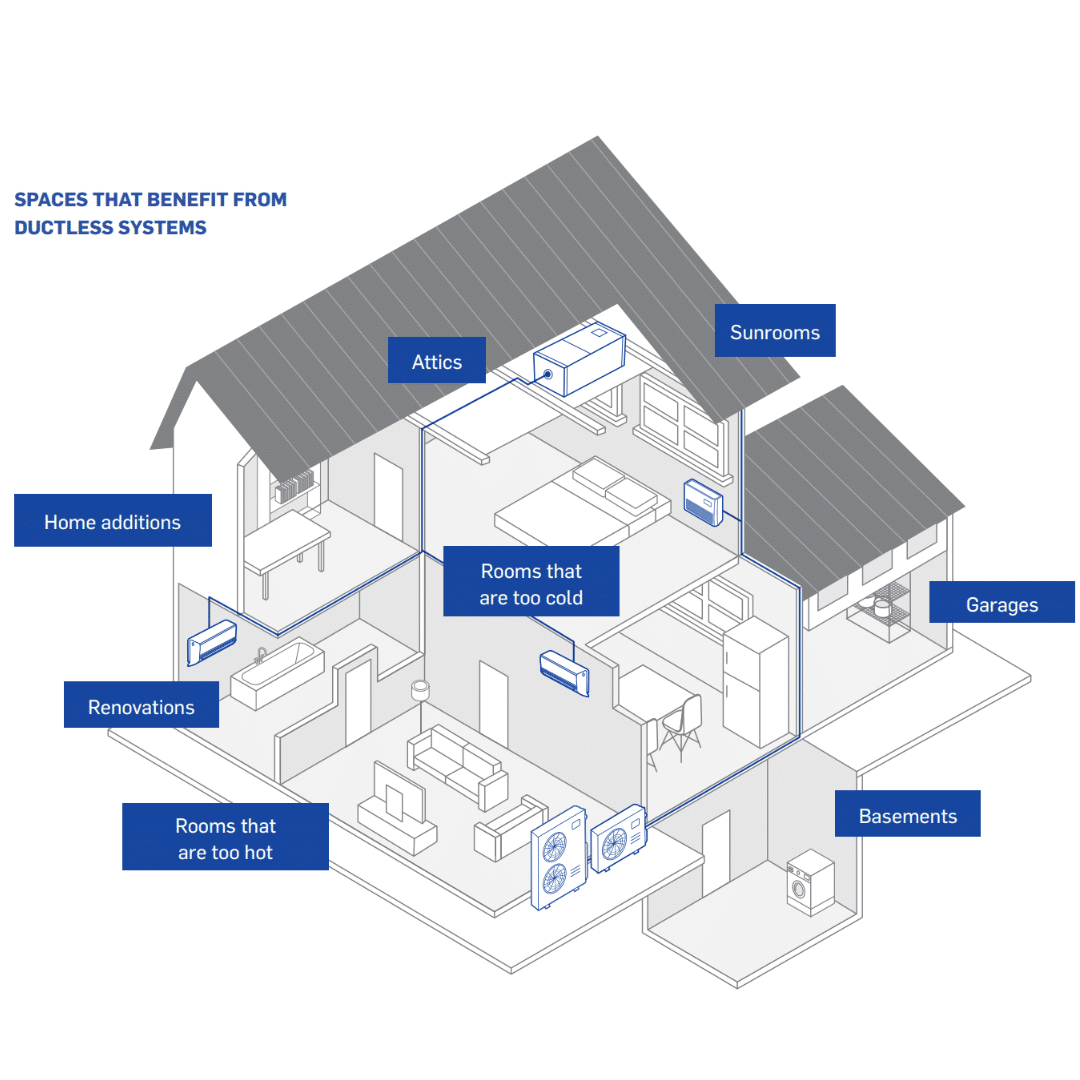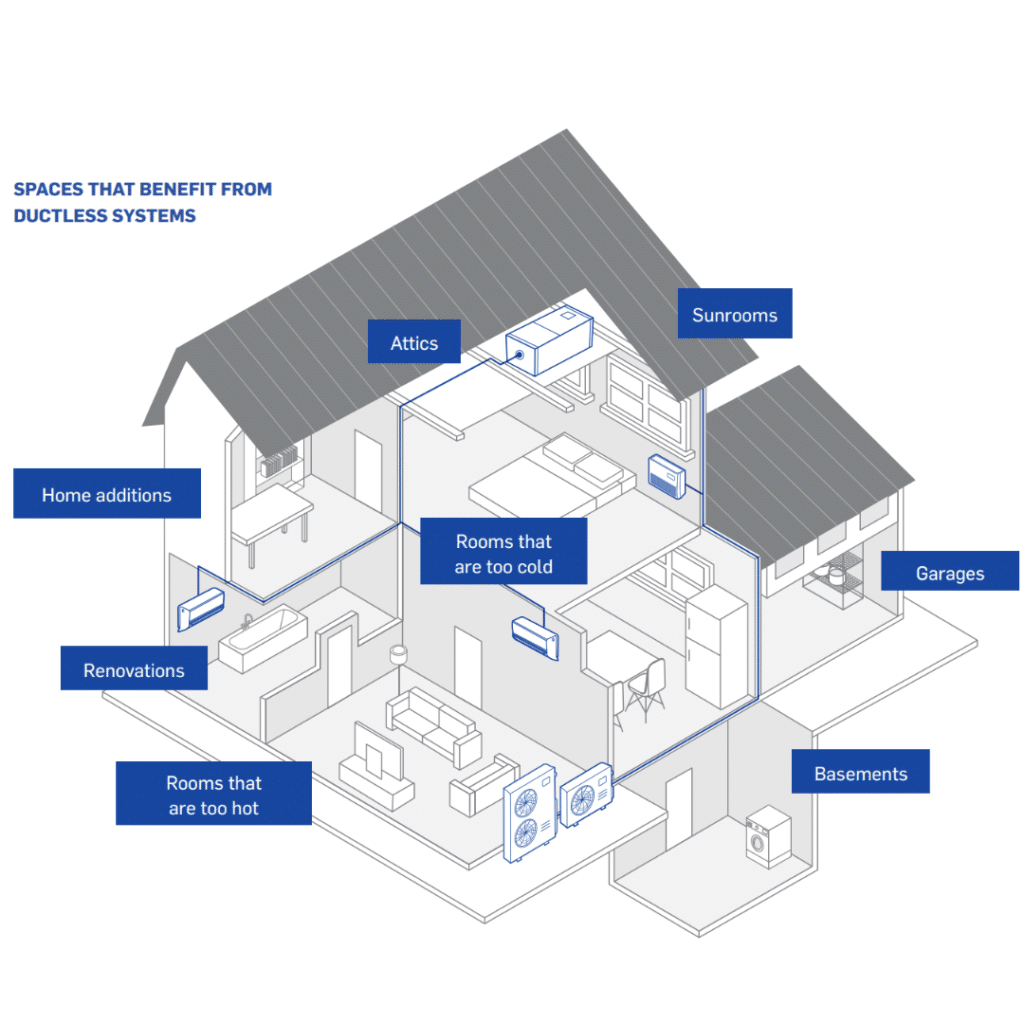 Why Get a Ductless Mini Split?
Any professional on our team at Tonna Mechanical will tell you that relying on a window A/C is inefficient and constantly using space heaters can be dangerous. Those two reasons could be the biggest reasons why you might want to get one installed. If you've been bearing the inconsistent temperatures in your home without portable units, but now want to comfortably enjoy these spaces could be why you want to give us a call for a free estimate.
Don't Hibernate On This Deal
All of us at Tonna Mechanical want to put our best paw forward and let you know that you can currently save hundreds of dollars when purchasing one of these units this Spring with our Cool Cash promotion, even up to 40% off. The sooner the better because generally prices only go up the next year and we always want to help you save. Cool Cash could help you save over $2,000 on a new A/C & Furnace as well. Give us a call for a free estimate!