Straight from the sources of Carrier, Energy Star, and the U.S. Department of Energy.
There's a lot of questions surrounding heat pumps and how they can be utilized by homeowners in the Rochester area. Which is no surprise since there is a growing interest as a heating and cooling option. So, we've put together some great information for you from our friends at Carrier, Energy Star, and the U.S. Department of Energy.
Heat Pump Synopsis
Provides warm and cool air
They do not use fossil fuels, they are electric
Provides year-round comfort
Can be paired with a traditional furnace -dual fuel system
Utilizes an indoor and outdoor unit
Ultra quiet
Carrier PuronⓇ refrigerant – does not contribute to ozone depletion
Reduces energy use and environmental impact
Can dehumidify better than traditional central air conditioners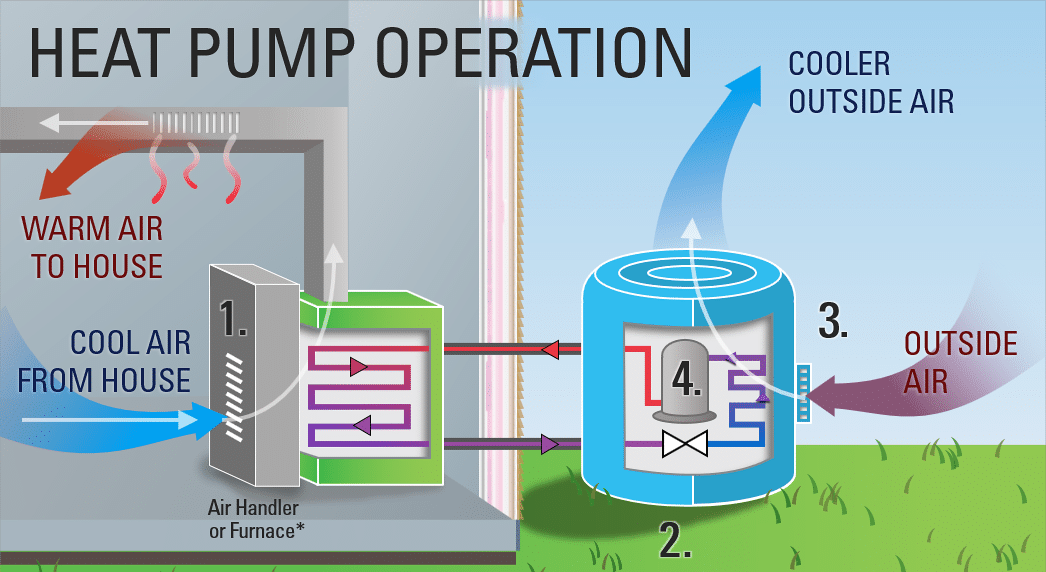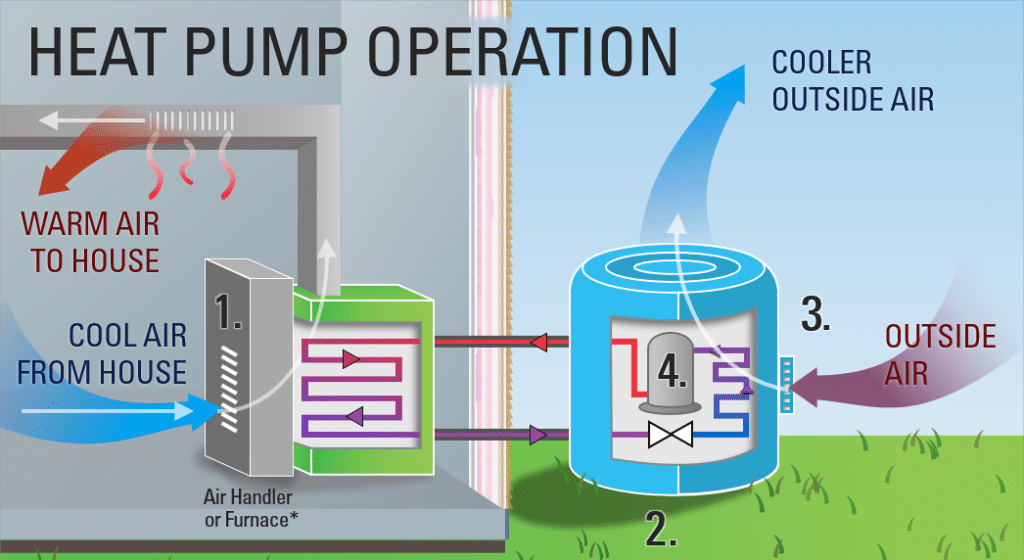 Why Can Heat Pumps Provide Hot & Cold Air?
To put it simply, a heat pump "transfers heat from one place to another by different air or heat sources. Air source heat pumps move heat between the air inside a home and the air outside a home." No matter if you're looking to heat or cool your home, heat pumps can preform both tasks.
Heat pumps do not technically create any heat. They pull heat from the air within the home and outside (yes, even when it's cold) using the flow of refrigerant. The heat is absorbed by the outdoor unit then turned into cold gas. Once pressure is applied to the cold gas, it turns to hot gas. This hot gas is cooled in the indoor unit by passing air, heating the air and then condensing the gas to a warm liquid. Less pressure is then given to the warm liquid as it enters the outdoor unit, turning it into a cool liquid and renewing the cycle. This process is the same for cooling, but imagine it in reverse.
What Makes It Energy Efficient?
Heat pumps do not use fossil fuels. You can consider this a cleaner energy option than some traditional furnaces and air conditioners. The U.S. Department of Energy stated that when compared to electric resistance heaters the average homeowner can expect to use about half as many kWh (kilowatt-hour).
Heat pump clients have reported saving anywhere from 20-40% of their annual heating and cooling costs. In colder climates, heat pump users can expect to run their furnace as a dual system with the heat pump to stay comfortable in longer, more frigid temperatures. During a mild winter in Minnesota, you may only have to use your furnace occasionally.
Our Thoughts
Heat pumps are fantastic options for homeowners looking for energy efficient options to help reduce heating and cooling costs. Some homes could greatly benefit from a heat pump especially if they are now looking to replace their cooling unit. Our Comfort Specialists would be happy to see if a heat pump would be a good fit for you and your home during a free in-home estimate.